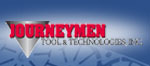 In-House and Contract Tool Design

Having a full time tool design staff means that we can go to work on your project without waiting for an outside design source. We can immediately incorporate the changes and adjustments developed during the prototype process. Journeymen Tool's design staff can take you from prototypes to the design of production tooling. We can also be your source if a stamping die or fixture design is all you require.


Prototyping and Short Run Stamping

Journeymen Tool specialized in developing and manufacturing complex, close tolerance prototypes in light to medium gauge materials for use in industries such as automotive, appliance and electronics. We produce prototypes based on your CAD files, blueprints, simple sketches, or verbal instructions. The prototype stage usually requires a short delivery schedule, which is routine at Journeymen Tool. If higher quantities are needed for prototype testing, short run stamping dies are produced to reduce piece price cost.


Production Tooling

Following the prototype stage, we can move seamlessly to building precision production tooling. Our in-house design service benefits from the feedback given by our toolmakers involved in the project during prototyping. We apply this collective knowledge to designing and building Class "A" Progressive Dies that function with optimum performance.